RICHARD MILLE
Luxury Watches | Paris
French watch designer Richard Mille took a personal and professional turn at the age of 50 that changed his life. Leaving a very lucrative job to launch his own high performance luxury watch brand, fifteen years later his incredible record speaks for itself.
Spend only minutes with Richard Mille and you'll be captivated by his electrifying energy, his warm and down-to-earth manner, and his razor-sharp views on life. Born in Draguignan and now living in Brittany, Richard Mille spent his early career managing the watch business of Matra, followed by many years working with the luxury jeweller, Mauboussin. However, he always dreamed of pursuing his passion: exploring in intricate detail the technical possibilities of developing watches that break free from traditional restraints. It was a dream that he had been nurturing since, at the age of 12, he had opened his first communion watch, and couldn't wind it up. So without a feasibility study, without a marketing plan, in 2000, he embarked on his adventure, along with two friends, Laurent Picciotto from Chronopassion and Dominique Guénat, from Valgine.
"I thought about it, and thought to myself, very realistically, if you sell a few dozen watches a year, you'll be on top of the world. My adjustment variable was the volume. By only making a few watches, I could test the waters in a sector that didn't previously exist in luxury watchmaking, without taking too many risks, despite the price of developing the prototype," explains Richard Mille, looking relaxed in jeans, a polo shirt and trainers during our interview in his Paris office.
His bravery paid off, as in 2000, Richard Mille unveiled his first watch, the RM 01, at Baselworld, the international event that brings together the leading watchmakers from around the world. The price was a €170,000 for the watch, but in spite of this, visitors were attracted by its slight quirkiness, the unique look of the watch, and its technical performance, which made it an instant hit. The "rookie" racked up more than 200 expressions of interest in only one day. Jean Todt, then boss of Scuderia Ferrari, was his first customer, and the pair are now friends thanks to the time they have spent together at the Formula One racetrack. For a pilot product, it was a resounding success, proving wrong all of the naysayers who had predicted a monumental flop.
"I was the first to be surprised by this passion, but I also knew that I was introducing a revolutionary watch that was easy to live with, a pure lifestyle product: light, ergonomic, something that you'd want to wear on your wrist, not leave locked up in its box."
Richard Mille may have taken risks, but his customers did too, as they placed their blind trust in a new brand that may have sank without a trace overnight without offering any kind of after-sales service. "I owe them my eternal gratitude, because obviously I never forgot them, and some have even become friends." The buyers of the very first model include sportsmen won over by the watch's resistance, combined with its incredible lightness. Over time, racing drivers (Richard Mille is a big fan of Formula 1 and has one of the finest collections of racing cars in the world), polo, golf and tennis players approached him to design models that could resist vibrations, impacts and acceleration. Richard Mille is completely committed with his watchmakers, his engineers, his team of ten people dedicated to development – all as passionate as he is – based in his factories and in his design office in Les Breuleux in Switzerland.
"I love a challenge, meeting people's expectations". Like those of Argentinian Pablo Mac Donough, the best polo player in the world, racing driver Felipe Massa, a Scuderia Ferrari star for many years, and tennis player Rafael Nadal, who have all become the brand's muses, as well as its friends, flying the flag for the lightness and resistance of its tourbillons and other timepieces developed especially for them, before winning over other buyers too.
"For most of my colleagues, a prestigious watch has to have a certain weight, like a precious metal. I went against that, I defied gravity to develop complex yet incredibly lightweight models. When you wear a "Nadal", which only weighs 18 grams, you're the happiest man in the world. None of your movements are impeded; on the contrary, your watch becomes a life partner that you can't live without. That's how I convinced Rafa, who loved the brand, but refused to weigh himself down during matches. When I went to the factory and asked my development director to design a watch that weighed less than 20g, he looked worried and said: "You need a holiday boss." We did it though, and our Nadal models weigh less than 20g. I've already made and sold 50 of them".
That's one of Mille's strengths: he manages to seek out those niches that his counterparts haven't filled, to be the first on an empty playing field. "That's why they call me the "Formula 1" of watches, because like with F1, developing a watch demands months, even years of development to produce only a few models. I often compare myself to car manufacturers like Mercedes, because they have F1 cars, GTs, saloons etc. I'm the same, I cover all segments including sports products, purely orthodox models, lifestyle watches and pieces with an artistic twist to fulfil the desires of as many people as possible." This strategy has meant that Mille manages to sell around 2,500 watches a year, for between €36,500 and €670,000, some even passing the million Euro mark, including ladies' models, which are very popular with actresses and sports women like their male counterparts. Natalie Portman, Michelle Yeoh, Diana Luna and Cristie Kerr are all fans. "The common denominator between all of these famous people who have supported me for years is that they are all good people, they have beautiful souls and strong, extraordinary personalities."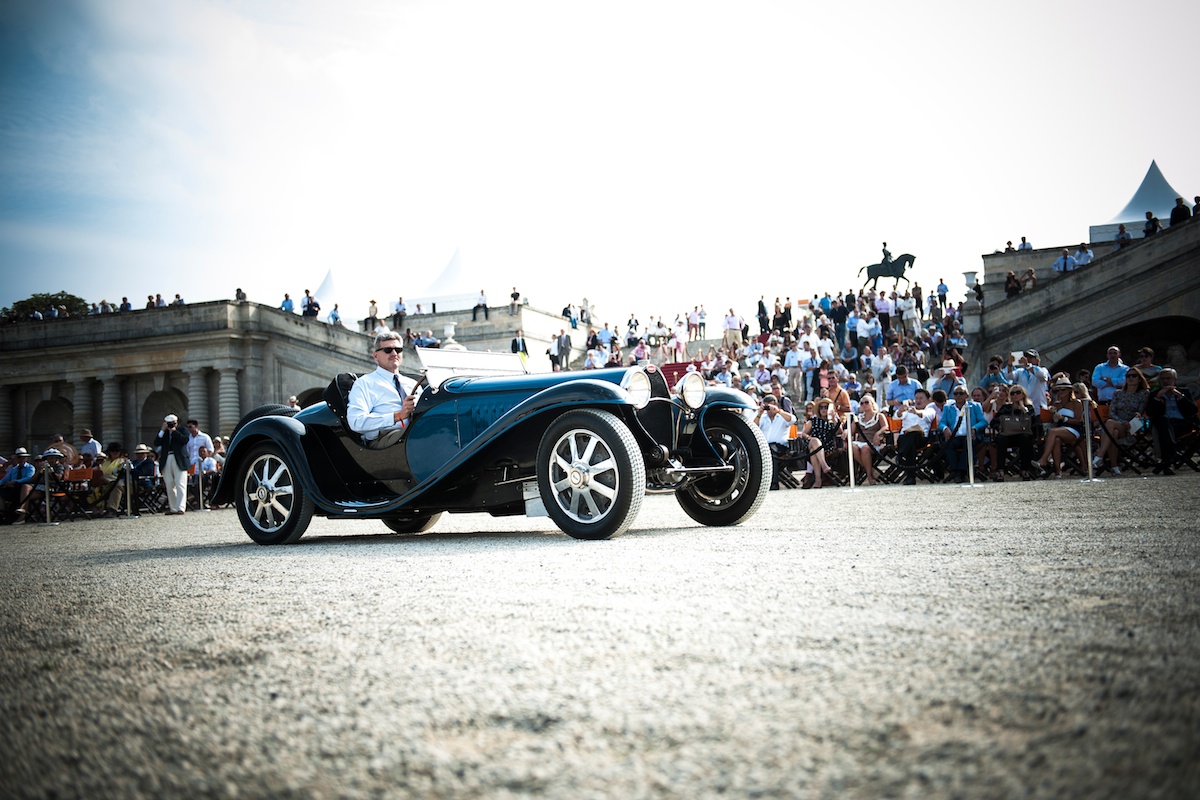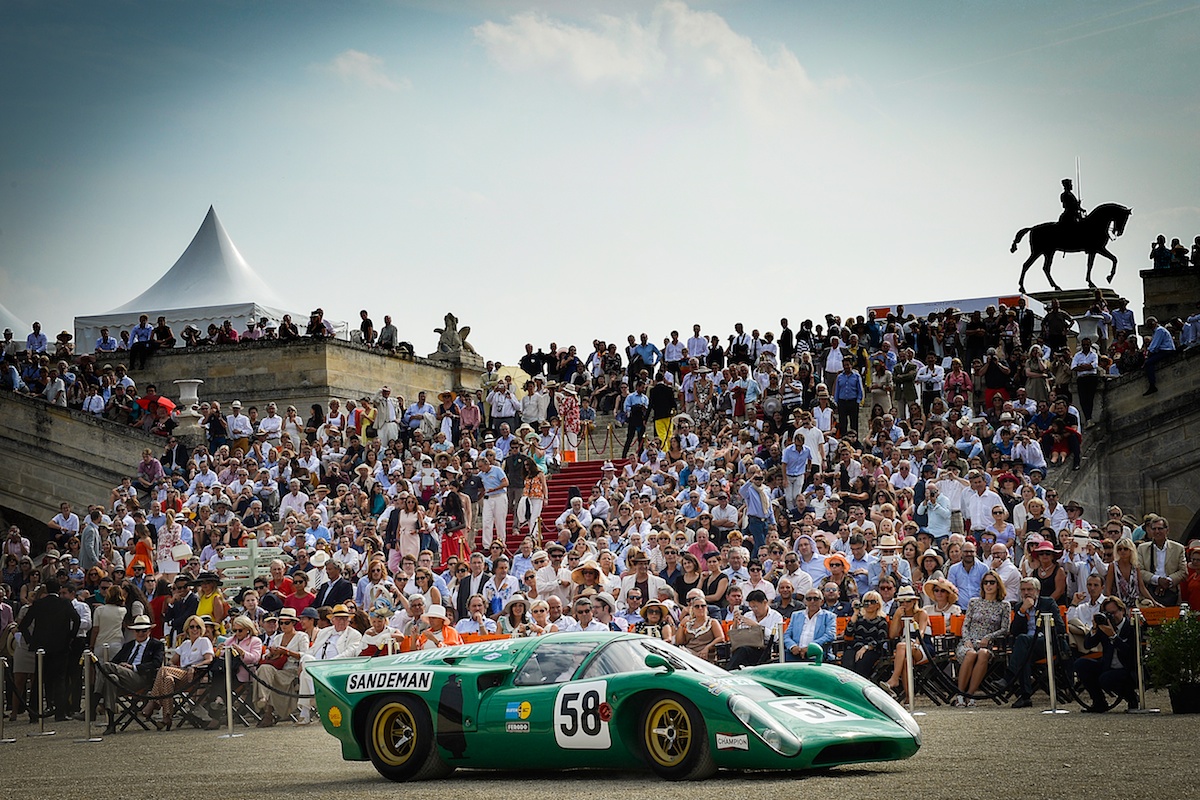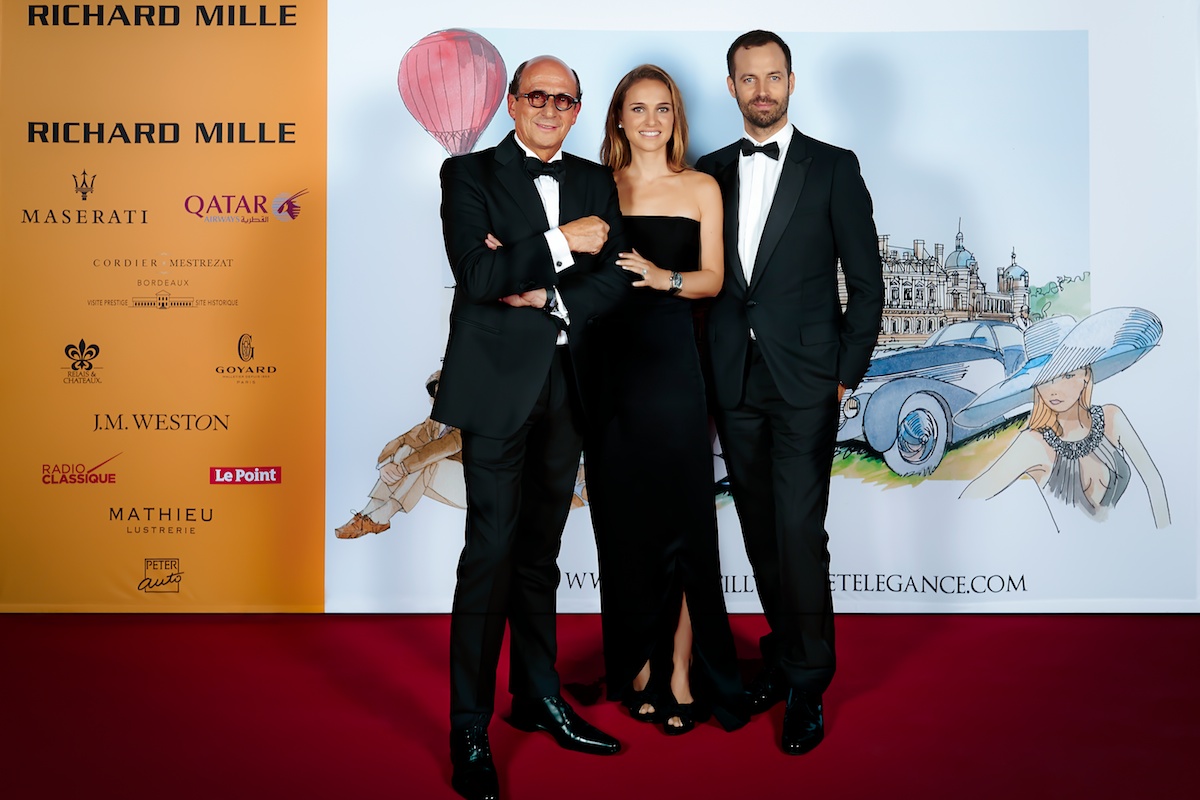 So what about him, the man who lives life at 1,000 miles an hour, always jetting off around the planet? How does he withstand all of the knocks, how does he avoid what he refers to as the luxury headpiece, a big head? He's wise enough to be able to switch off, to take a step back. To settle down at his Monbouan estate in Ille-et-Vilaine in Brittany, which he has refurbished meticulously, home to his collectable cars and his watches. And every weekend, to race and take part in car rallies with his friend, Carlos Tavares, chairman of PSA. "I've never suffered from insomnia or nightmares, not even when I was setting up the business, because I make sure I take a break, spend time with my family, my children, but also by going out for dinner with my friends when I'm in Paris. I also love going on holidays to places that most celebrities avoid. The Massif Central, the Périgord, Creuse, I love really isolated little spots. I don't like going where everyone else does; the Côte d'Azur for example, I find it exhausting. Even though that's where I was born, in Draguignan, 65 years ago."
Discover the World of Richard Mille: richardmille.com
Interview By: Enrique Nalda
O T H E R S T Y L E I N T E R V I E W S . . .