MOLLI
Luxury Fashion | Paris
LUXURY WOMEN'S & NEWBORN FASHION DESIGNER CHARLOTTE DE FAYET reveals WHAT INSPIRES her highly coveted KNITWEAR creations, THE MUST-PACK ACCESSORY FOR THE STYLISH TRAVELLER.
Can you tell us more about the background of the Molli brand ... ?
CdF: Molli is a traditional clothing brand, which was formed 130 years ago in Switzerland and which specialised at the time in high-end male and female handmade underwear. In the 50s, as acrylic fiber technology completely changed the industry, Molli turned its focus to newborn knitwear and was the only company to sell newborn-specific yarn, which mothers would use to knit clothing for their children. Its legendary « trousseau de naissance » (French for newborn clothing package) was sold all over the world and is still relevant today. When my son was born 3 years ago, I received a gift from Molli and I immediately fell in love with the level of quality, delicacy, refinement and timelessness of the product. I then visited the Molli store on Boulevard Saint Germain in Paris and asked to meet with the staff. After working in large corporations for years, I was at a turning point in my career and was eager to take the entrepreneurial route. This is when I realised that the brand had been left sort of abandoned and that this was a tremendous opportunity to revive a truly unique and iconic company. Things moved rapidly. I was able to purchase the brand, linked with IFM (the French Fashion Institute), went back to the workshops and decided to relaunch the brand with a newly-added female line.
What is the philosophy of the brand? What do you feel differentiates it and makes it so special/unique?
CdF: Molli is one of those few specialised brands which carry a unique history, reputation and intimate relationship with the public. As such it remains unaffected by time and fashion. Since its very beginnings, elegance, refinement and an unyielding commitment to excellence are deeply rooted in all its operations. We seek to manufacture handmade garments with visible knitting features, among which is Molli's iconic garter stitch. I believe there is a solid market for such garments (whether tops, dresses, skirts, capes…) with a clean style and impeccable details, which immediately make whoever is wearing them stand out in a crowd. Our products are also much more compatible with today's highly active lives and so much easier to carry in a suitcase than regular clothing…
What are some of the major inspirations behind your collections? What are some of the brand's most emblematic creations?
CdF: Molli's historical style includes several design features in relation to exceptional knitting craftsmanship, among which are unique patterns, details and finishes. We always stayed away from jerseys because of their invisible knitting stitches which simply would not fit our brand. We work as a team with several workshops in both France and Italy. Every detail is chosen by Molli : the yarn, the stitches, the volumes, patterns and even colours are sometimes created in-house with a colour consultant. We were so successful with certain items - such as the special collar top or the cape from our first Winter collection - that they will become part of our permanent collection. For newborns, our sleep suit with feet is a cross-generational product.
Where can we find Molli collections around the world?
CdF: I relaunched the brand only 10 months ago and reopened both of its stores in Paris, after a full-blown renovation with two local architects. There is the Paris Left Bank store on Boulevard Saint Germain and the Right Bank store in the 16th district. One can also find our products on our website molli.com, which is soaring, specifically with our international customers. Molli can also be found at Paris-based department store Le Bon Marche and will soon be selectively distributed wholesale.
What are some of your proudest achievements to date as a brand/ company? What are some of the challenges that you've faced as a designer/ entrepreneur?
CdF: I am thrilled and proud to have become an entrepreneur, to put together an amazing team and relaunch an iconic brand. Feedback has been very positive so far and I truly believe that Molli is now recognised as a genuine and legitimate brand by demanding and refined customers, who care about craftsmanship and high quality products. As the Artistic Director of Molli, my everyday challenge is to reinvent the brand every season without betraying its values. My dream is that all women will one day be able to immediately recognise any of our products and say : « this is a Molli ».
What is next on the horizon for the Molli brand?
CdF: Molli is a highly specialized boutique brand within a unique market. Collections are partially renewed but I want to keep a permanent line of iconic items from season to season. I like brands such as Repetto which keep a portion of their collections unchanged. In the long run, I would like to create a network of a dozen stores throughout the world's largest cities, but we are in no rush as it is crucial to keep the highest level of quality and control of our products and supply chain from manufacturing to distribution.
As a young mother, how do you manage your family life and your very busy job?
CdF: Part of the challenge of such demanding project is to balance family life and professional responsibilities. This year has been intense with the brand relaunch and I must say that I am very thankful for the support of my family throughout this process. Still, I make sure to be home every night by 8p.m. to put my children to bed and I spend every weekend taking care of them. Whenever I have some free time, I try to go to the Jeu de Paume or Grand Palais, both of which always carry beautiful and modern exhibitions.
As your company is based in Paris, how does the city influence your creativity?
CdF: Paris is an amazingly creative and influential city. My offices are near Avenue Montaigne, which is recognised worldwide as the epicentre of luxury, where extraordinary craftsmanship meets limitless creativity. I like to stroll on the avenue among all the designer stores and catch the latest trends in luxury.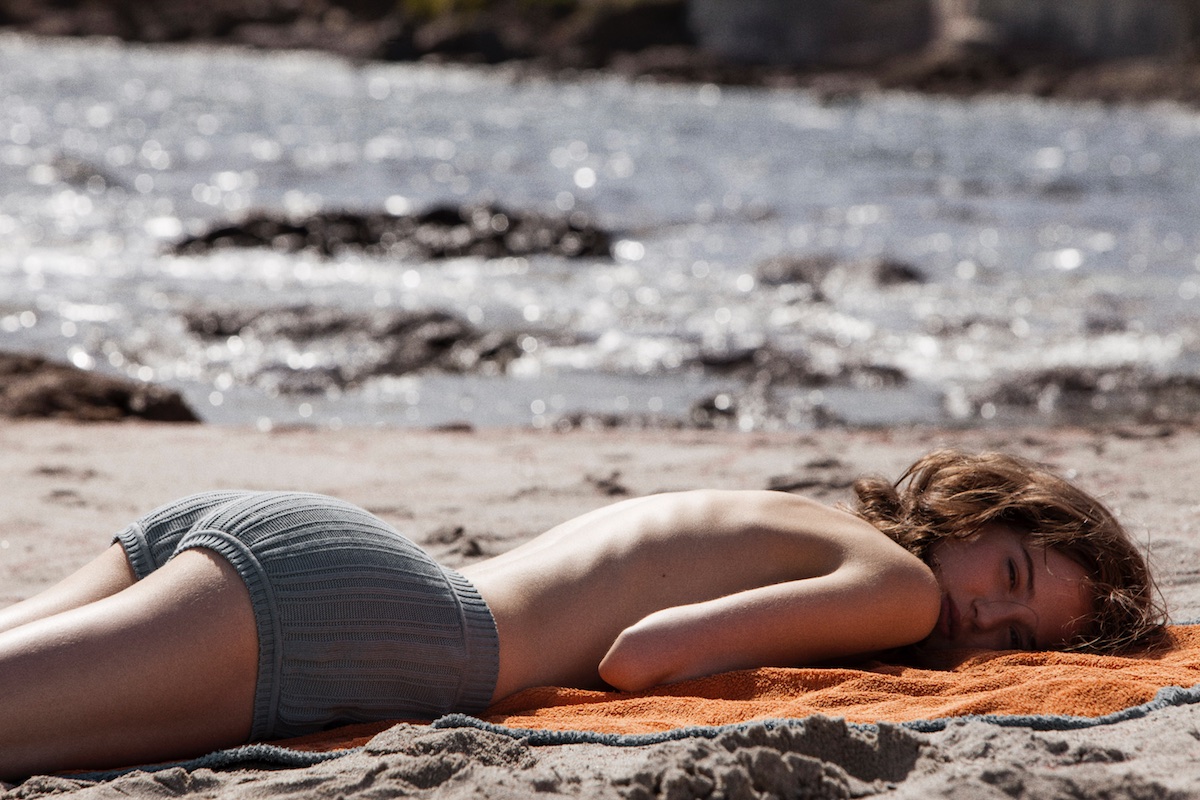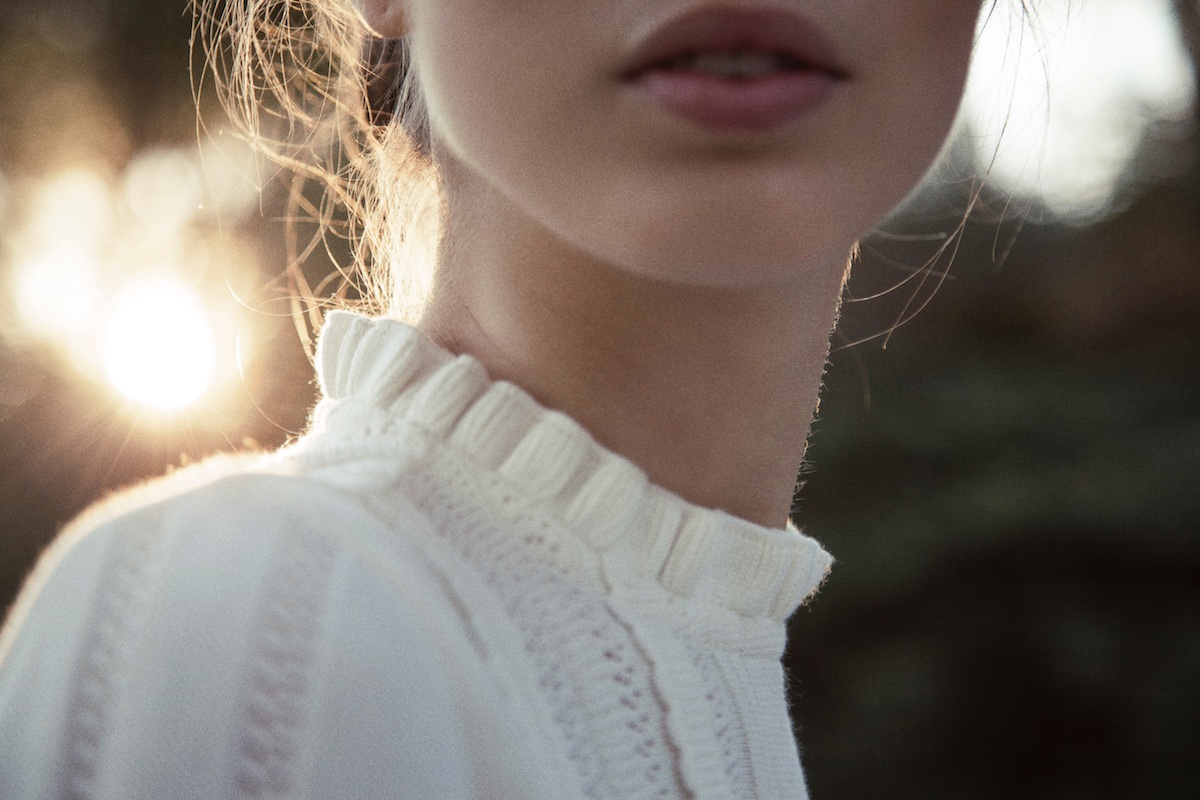 What are some of your favourite local places to eat/ drink/ hang out in Paris?
CdF: I am an unconditional fan of the neighbourhood I live in, which is near Boulevard Saint Germain. I have several favourite spots: for dinner, Le Cherche Midi is an excellent Italian restaurant ; I would recommend their veal scallops with sage sauce while drinking a Peroni. Marzo is a great pizzeria with a neighbourhood feel and has become a family tradition. There is never a dull night at Unico, which is located on rue Paul Bert and reminds me of the years I spent in Buenos Aires; there, I would recommend the Bife de Lomo and its Dulce de Leche volcano. For business lunches, I book at chef Frederic Vardon's Restaurant 39V on Avenue George V; its daily menu is an unbeatable deal for a Michelin-starred restaurant.
What are some of your favourite destinations in the world, and why? Where do you love to escape to on holidays?
CdF: Argentina, where I lived twice, is one of my favourite countries. This is where my daughter was born. I love its light, its landscapes, its way of life and its people. We toured the country in and out and I discovered extraordinary places like the James Turrell Museum, got lost in Colome's remote vineyards in the heart of the Andes Mountains. I love to fly away to Marrakech, where we have a family house and with which I have a very special bond.
Discover the latest Molli collection online: molli.com
O T H E R S T Y L E I N T E R V I E W S . . .