BELL & ROSS
Luxury Watches | Paris
FAVOURED BY PILOTS, ASTRONAUTS and DEEP SEA DIVERS, BELL& ROSS IS RENOWNED FOR ITS SOPHISTICATED, FUNCTIONAL & highly TECHNICAL watch collections. WE CATCH UP WITH BELL & ROSS FOUNDER, CARLOS ROSILLO, TO FIND OUT WHAT INSPIRES THEIR striking PROFESSIONAL timepieces.
Interview By: Enrique Nalda
What was your background prior to launching Bell & Ross? Why were you motivated to launch a watch company?
CR: My background actually has nothing to do with watchmaking. I studied an MBA. then worked as a strategy consultant in investment banking. However, my passion has always been watches. I think having an economic background gives you the tools to develop the business side. My business partner, Bruno Belamich, is a product designer, so he is responsible for the design and production side of our business. We were both quite new to the industry when we first launched our brand in 1992. We met a gentleman, Mr. Helmut Sinn, who is a very experienced watchmaker - he also has manufacturing experience and is an ex-pilot who has flown over 50,000 hours. Our combined expertise allowed us to make our dream come true. Initially, Bruno began to work with Mr. Sinn on the design of our first watch and once he saw the business opportunity, he then gave us the opportunity to develop a whole line. This is how things actually began for Bell & Ross. Although Mr. Sinn is now 99 years old, he's in very good shape and we still work together. You could say that he is the godfather of Bell & Ross.
What are the main inspirations behind the Bell & Ross collections?
CR: Bell & Ross was born due to our passion for military watches and functional design. Two of the most iconic watches in our collection were inspired by the military world. The military was actually one of the first organisations to drive functional watch design to help them to reach their objectives. They are also the reason why we are wearing wristwatches today. During World War I, our grandfathers used to wear pocket watches. They would say, "How can I drive a plane, shoot at the enemy and take our my pocket watch to check the time, all at the same time?" So they asked the watchmakers to attach their pocket watches to their wrists. At the beginning of the 20th century, when aviation was first established, the pilots of World War I asked the watchmakers for this innovation. They needed to quickly be able to read the time without the distraction of pulling out their pocket watches. As the pilots were the heroes of World War I, the public then said, "I want to wear my watch in the same style as my heroes." There are actually many innovations that we use in civil life without knowing that they first came from the military. For example, the internet was initially military language, and GPS also comes from the military world.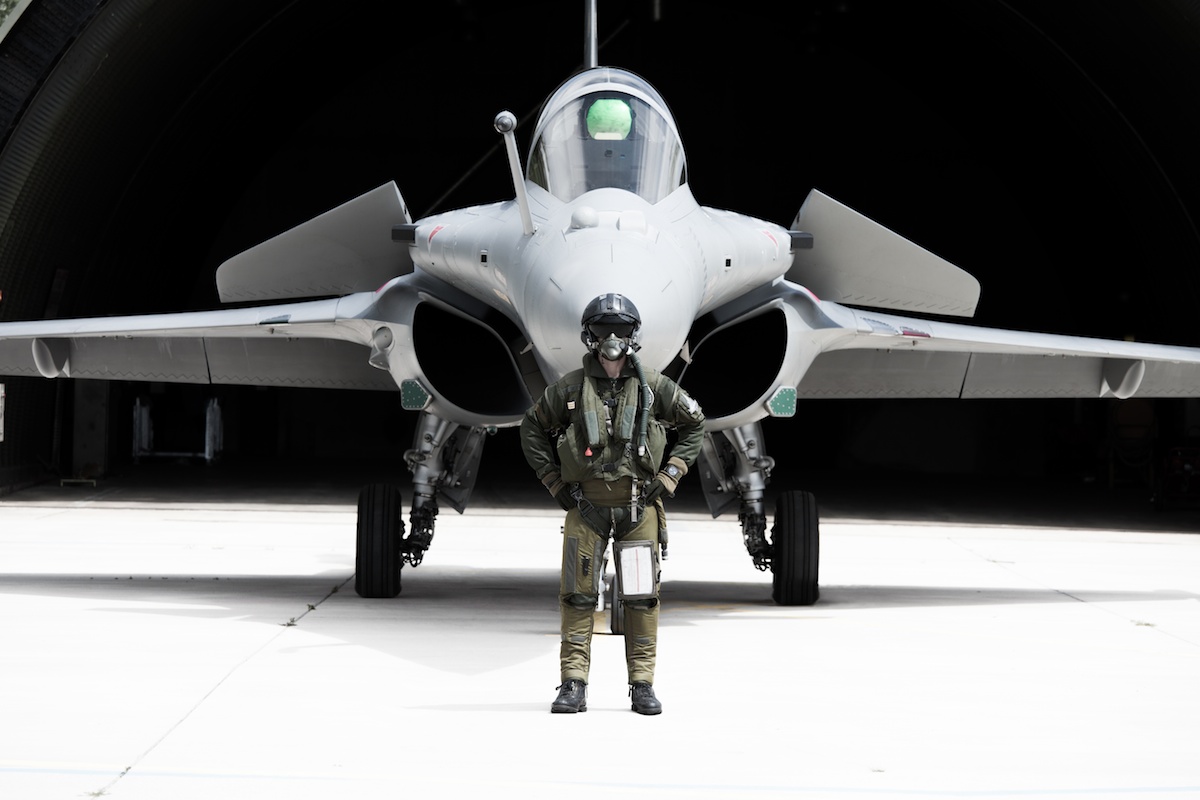 A major source of inspiration for us actually came from the dashboard of the aeroplane, as the soul of the aviation world is found in the cockpit. This inspired the design of one of our most iconic watches - the BR 01 - which essentially takes the clock from the aeroplane dashboard to the wrist. So these are some of the factors which inspire our Bell & Ross watch collection, along with our passion for military watches. Meeting the right people over the years has also helped us to make our dreams come true. When you see the Bell & Ross logo, it symbolises the watch. At the center of our logo is an ampersand. This represents the union of four major competencies which are very important to us: design, engineering, watch manufacturing and professional use. We combine these four elements in everything that we do.
How has your company evolved over the years? What are some of your most emblematic products?
CR: In the beginning, we started the company from scratch, purely based upon our passion for watches. We established the company in France and make our watches in Switzerland. We had a very clear idea about the type of watches that we wanted to create - the style, and the philosophy and the product range. This was how we began with Mr. Sinn. The second step of the company was then to finalise the financial and manufacturing aspects of the business. Chanel came on board in 1997 as our partner and also took shares in our company. We then developed our manufacturing capacity in line with our strategy to produce luxury watches. The third step was to launch our first watch, the BR 01, which was inspired by taking the clock from the cockpit the wrist, as I mentioned before. The fourth step was then to introduce our second watch, the BR-X1. The BR-X1 is an iconic square marble watch with a sophisticated case - it's a hypersonic chronograph with a ceramic protection. It's a futuristic version of the BR 01. It's more for purists and is a very sophisticated and highly technical watch. Overall, our watches are for people who appreciate authenticity and who are interested in technical, professional watches.
What differentiates Bell & Ross in the watchmaking industry?
CR: I think what distinguishes us is that have captured the essence of what a professional watch should be, based upon the idea that the cockpit is the soul of aviation. Being different and innovative is very important to us, so combining these factors makes us unique. We want Bell & Ross watches to be known for being reliable, functional and precise.
Can you tell us more about the different Bell & Ross collections?
CR: We have three main watch lines. The first collection is called "Aviation" which has a square face and is dedicated to the aviation industry. Our second collection is called "Marine" which was inspired by sea-related endeavours such as diving, and the third collection is called "Vintage" which was inspired by the military watches of World War I and World War II, with a more retro design. Each collection is distinguished by its own shape, yet our watches always feature a distinct and consistent Bell & Ross design.
How would you describe your clientele?
CR: Our clients are people who are very sensitive to a sense of design which is timeless. Our design approach embodies the "less is more" approach, favouring a functional approach to design. There are many designers who apply this philosophy, e.g. Dieter Ram, Brown Philosophy. For example, when designing an aeroplane, Marcel Dassault always said that "a great plane is a beautiful plane".
What are some of the most emblematic collaborations that Bell & Ross has been involved in over the last few years?
CR: We actually worked with Dassault to design a special limited edition watch as part of the 50th anniversary of their Falcon jet which we're releasing this year, called the "BR 03 Rafale", which is named after Dassult's famous fighter jet of the same name. We are both really proud of this watch, as we've really captured the soul of the Rafale jet in the design of the watch. Last year, we also did a partnership with Harley Davidson which was really interesting. Bruno wanted to design a creation which was inspired by the motorcycle, rather than an airplane like our typical designs. We designed the watch and then it was manufactured by Harley Davidson. It was also a really great collaboration.
What is your creative process when designing your watches?
CR: There are many ways to develop products. The foundation of our watches is always based upon the inspiration of the military watch, but then afterwards, we customise each model according to different levels of sophistication, functionality, style, shape, colour, lettering … now that our core watch lines have been developed, we can now "stretch" the design in new, interesting and different ways to continue expanding the Bell & Ross collection.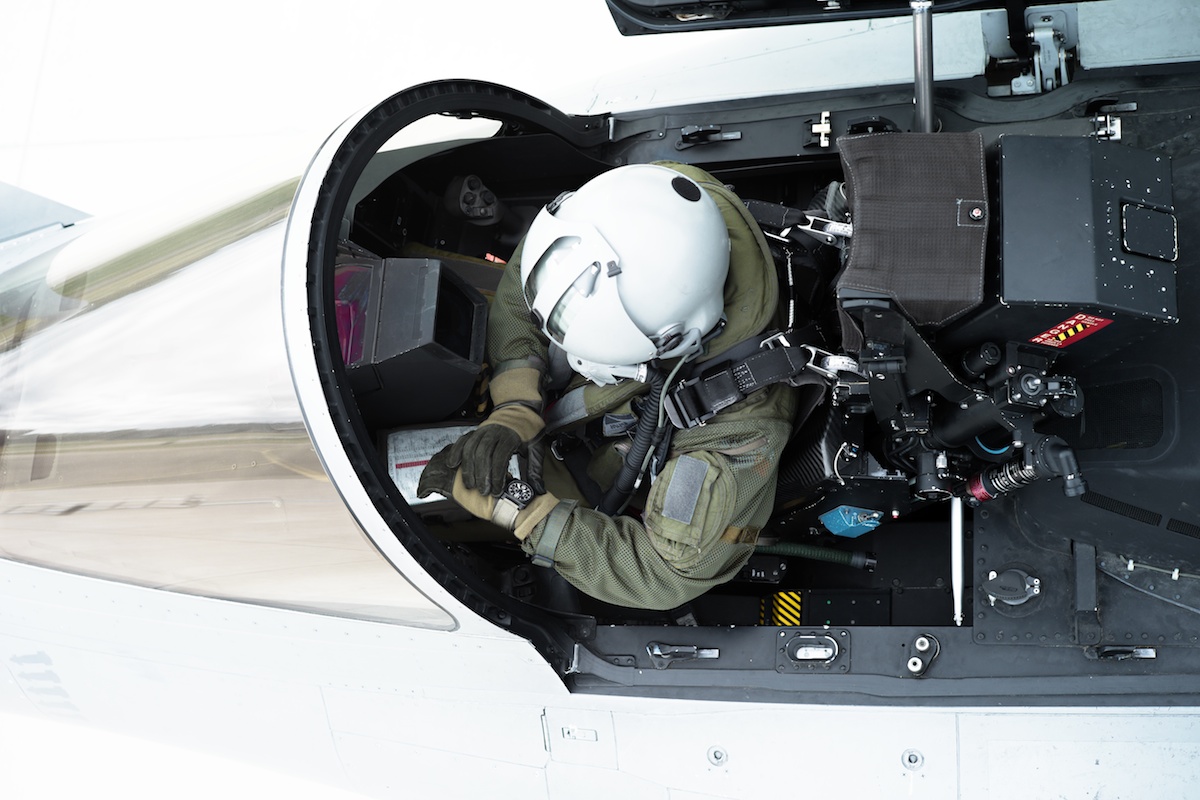 Where can we find Bell & Ross collections around the world?
CR: We have 15 international boutiques, located mainly in Europe and Asia. The latest stores we opened were in Melbourne and London. Our boutiques are like our second home in the various countries where they're based. They complement our wholesale business, where we also have 800 point of sales around the world. Our next challenge is to expand our business into the USA - we currently have approximately 150 wholesale point of sales there, but our next step is to open our own boutique there.
What advice would you give to the next generation of entrepreneurs & designers?
CR: I would say what every entrepreneur would say, "Go and follow your dreams and don't give up."
Visit the Bell & Ross Online Store: bellross.com
O T H E R S T Y L E I N T E R V I E W S . . .